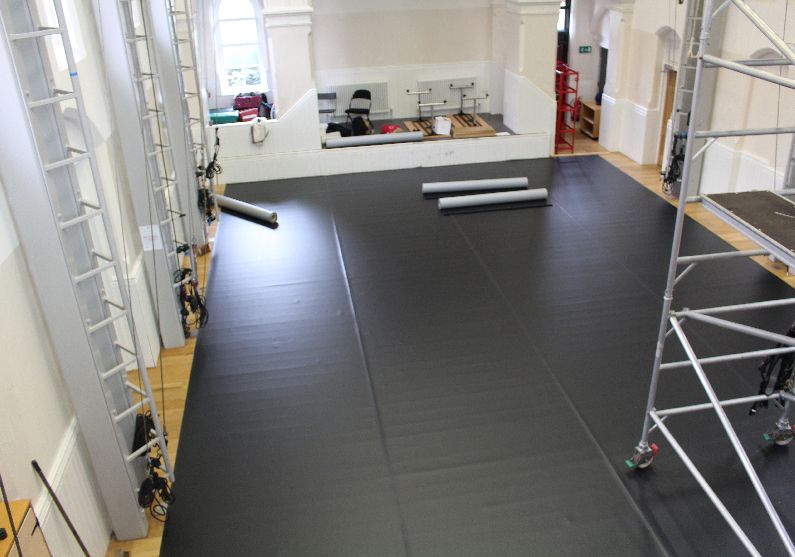 Main space
The main space is situated on the ground floor and its dimensions are 10m x 20m with 6.5m clearance. Circus training that can take place here includes: static and swinging trapeze, rope, silks, Chinese pole and tight wire. The space contains a range of crash and tumble mats. The floor is semi-sprung wood, with under-floor heating. The acoustics are excellent and a sound system is also provided.
Book now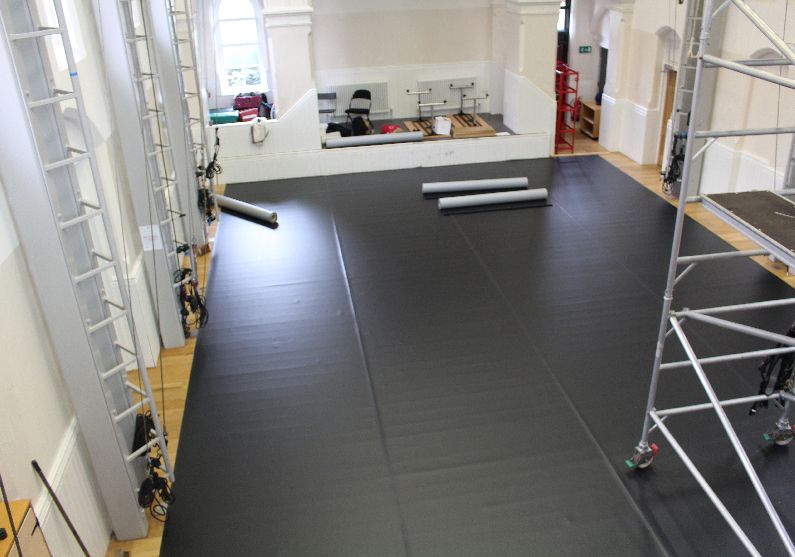 Rehearsal Studio
The studio is on the ground floor and its dimensions are 7m x 5.7m with a 3.5m clearance. There is good natural light, a heating system and a dance floor with semi-sprung wood.
Book now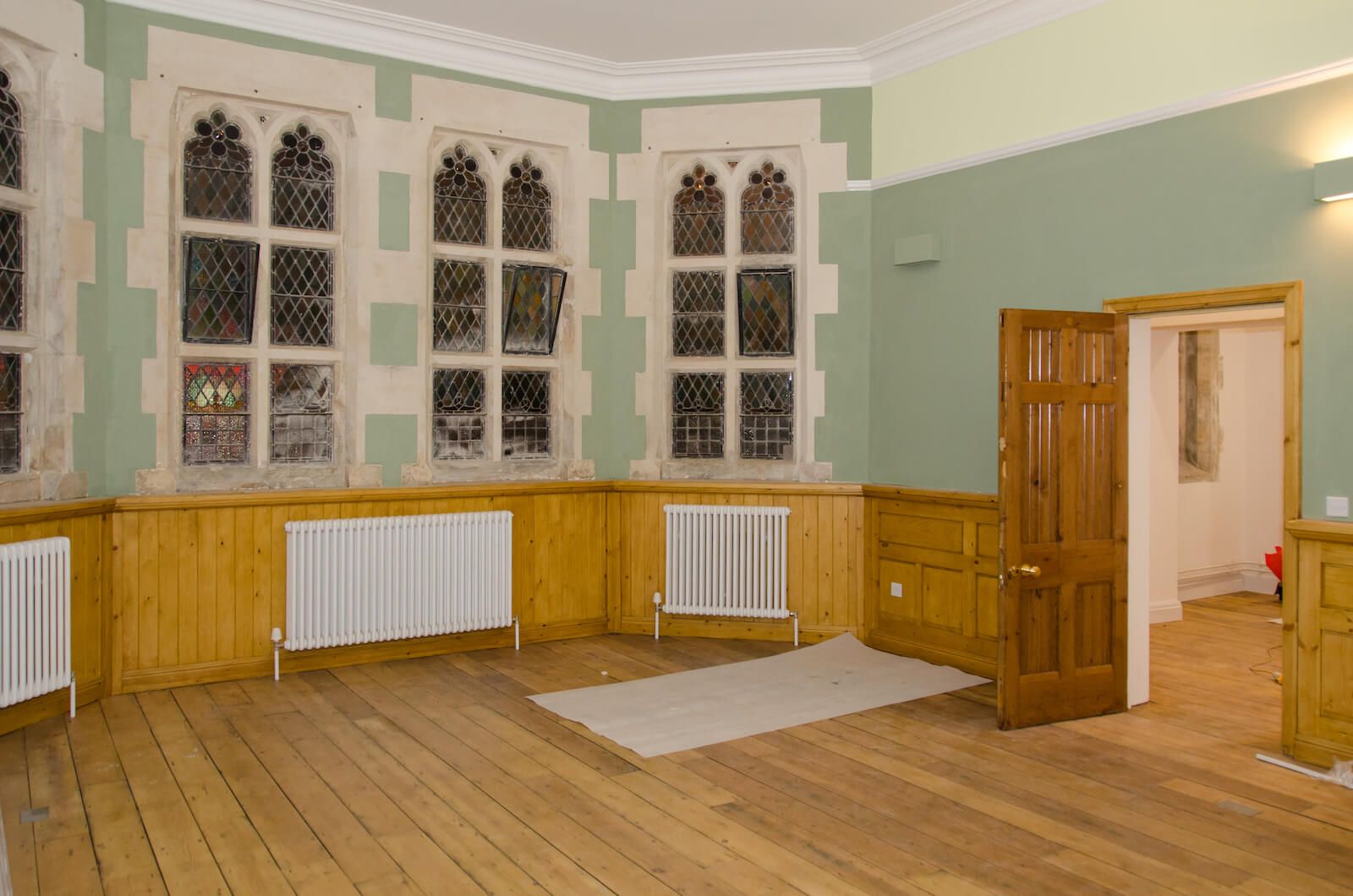 Parlour
This is a large meeting room suitable for up to 20 people seated comfortably. There is excellent natural light, original stained glass windows and working fireplace.
Book now
In October of 2013 the Wales Millennium Centre hired the NoFit State tent on behalf of Cerdd Cymru for WOMEX.

We wanted to build two stages inside for WOMEX , a large international music festival with 6 stages in Cardiff Bay alone.

NoFit State built the tent and along with the Wales Millennium Centre supervised the fit up of the auditorium with two stages, PA and lighting, plus a bar.

The tent was the second largest venue but became the most popular, especially after midnight. Lit blue with the Womex logo at the top, the tent branded the site for visitors arriving down Lloyd George Avenue.

I like working with NoFit State very much and would always recommend you.