the shows
Five British companies, five circus shows, one extraordinary village...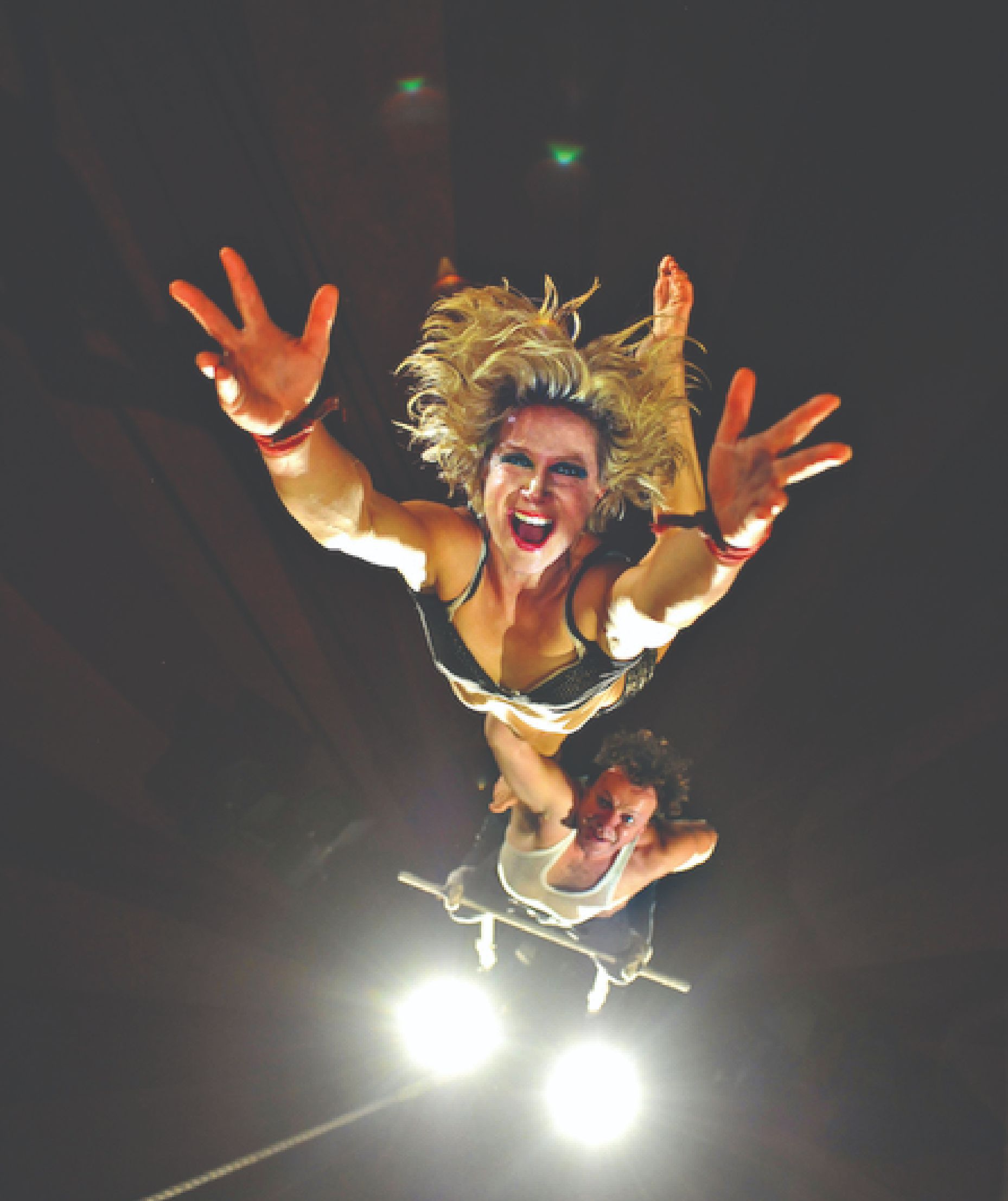 unsuitable - tumble circus
3pm | 6 - 29 July
Forget what you think about circus and give yourself and your family one smashing great hour of revolutionary Belfast inspired circus. With a cast of 5 internationally renowned circus artists from Ireland, Finland, Sweden, Switzerland and Australia, Unsuitable is about a bunch of circus performers in pursuit of circus devilment, but confined to a world of pain and intolerance. There are moments of physical poetry. There are astounding feats of circus ability. There are questions about gender, about ethnicity, about identity, and there is comedy. People will laugh, people will think and people will be amazed.
more info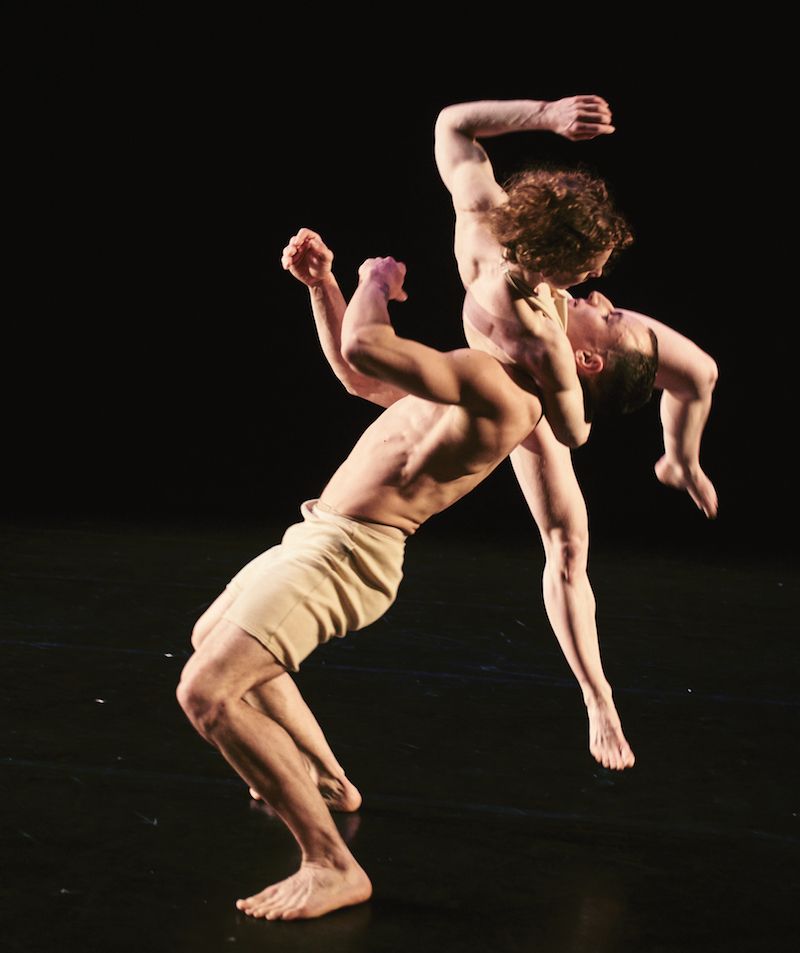 knot - nikki & jd
4.45pm | 6 - 29 July
Two acrobats meet. They fall in love and dream of the future. But beneath the surface, there lies a truth that threatens to undermind their bond.
Heart-breaking yet humorous, Knot is the story of a very modern affair told sensitively through breath-taking acrobatics and dance. Nikki & JD's show follows on from their appearance in the critically acclaimed Kin by Barely Methodical Troupe.
more info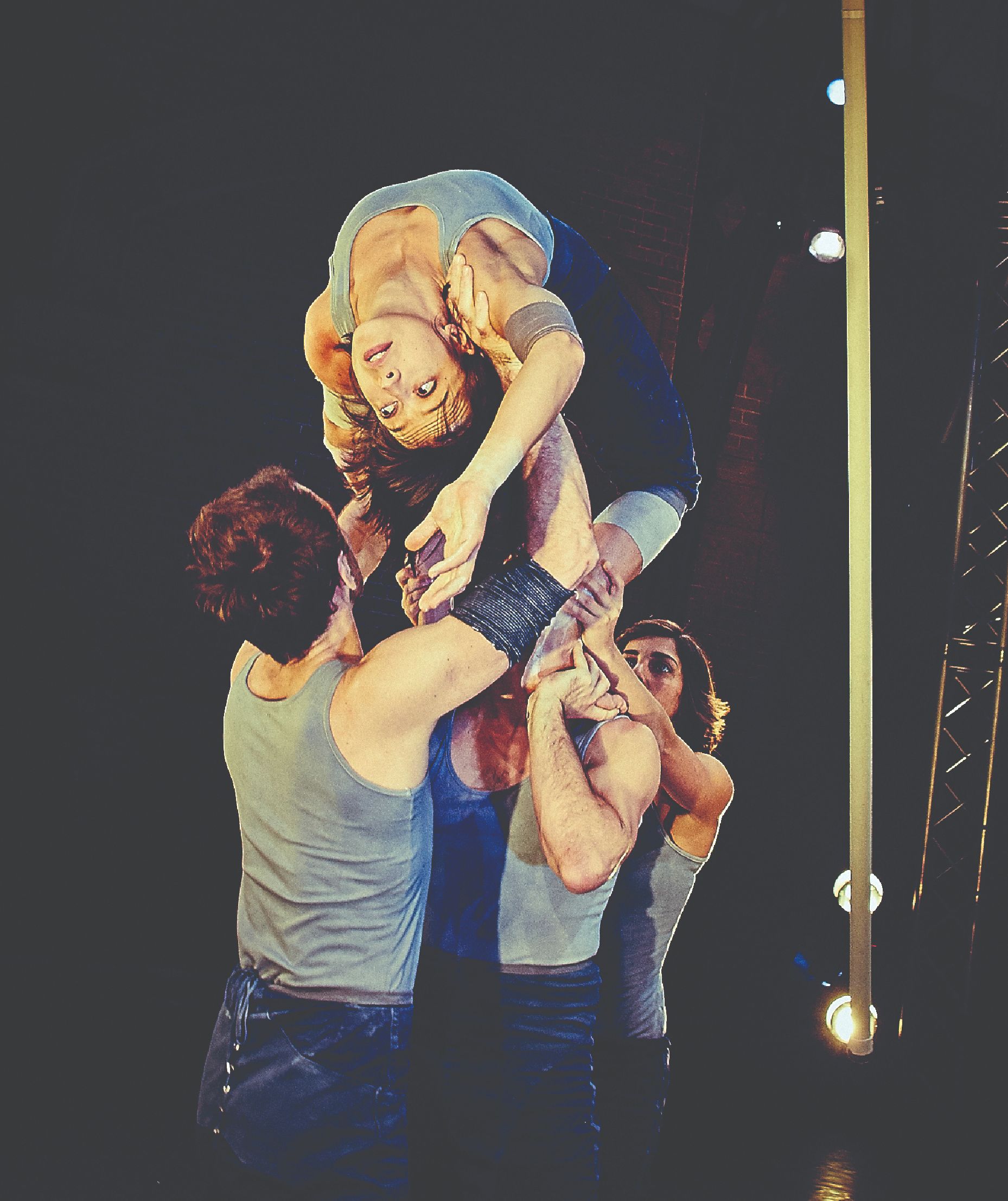 tipping point - ockham's razor
18h00 | 14 - 29 July
Tipping Point, staged in the round, allows for an intimate connection between the artists and the audience who encircle them. Five metal poles and performers create a compelling series of poetic phrases set against atmospheric shadows and
hypnotic music. Tall and heavy, suspended from the ceiling or manipulated by the group, the poles become a giant seesaw, a tightrope to tip-toe across, a lever, a pendulum, an astonishing vertical climb and swinging obstacles. Clinging to this teetering world, the performers support each other as they wrestle with the moment when things begin to shift. This isn't circus aiming for shock and awe, it's more about a sense of wonder as the artists adjust their relationship to each other, space and gravity. Spellbinding!
more info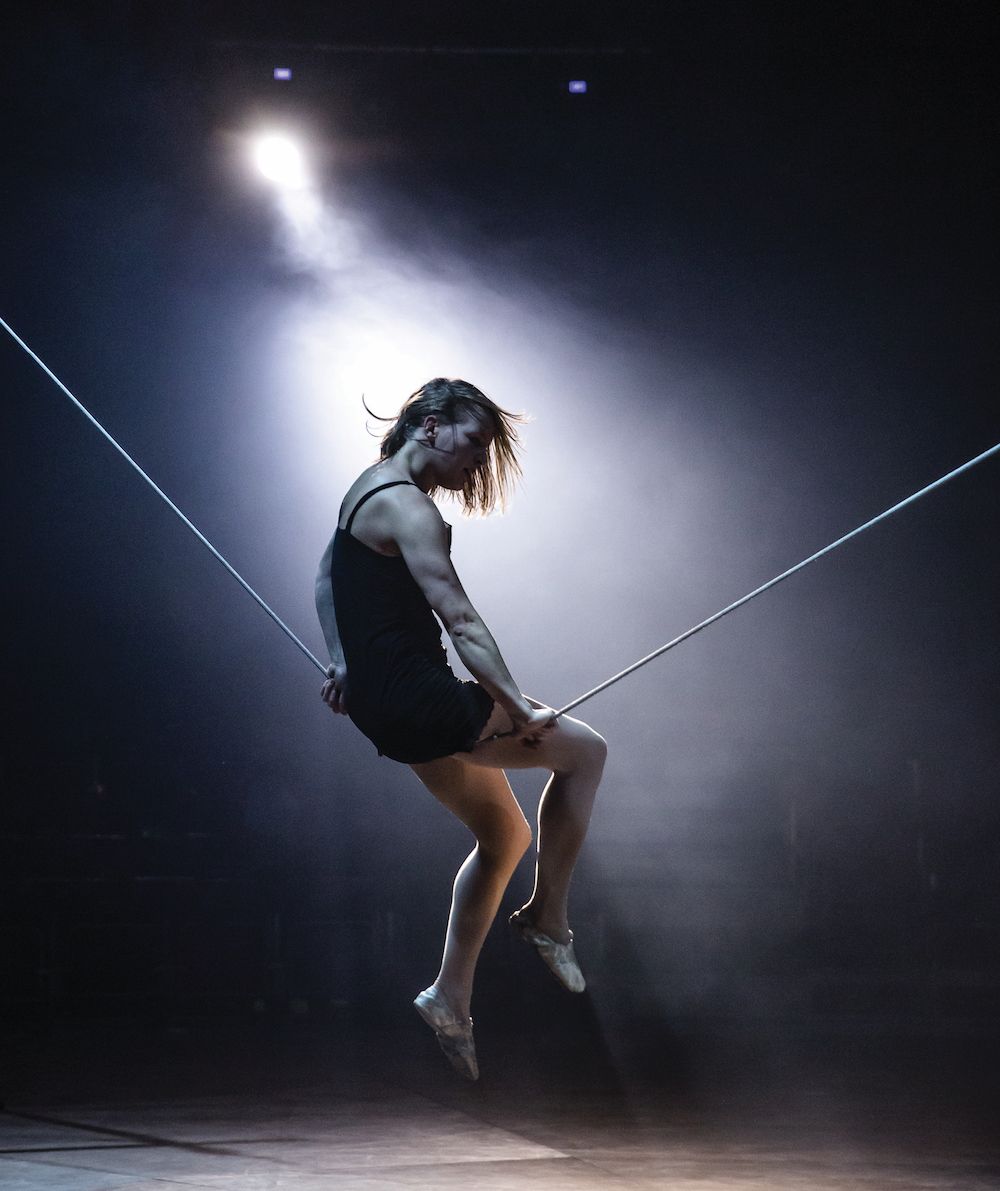 lexicon - nofit state
20h00 | 6 - 29 July
A powerful performance as much as a wild celebration of the past, present and future of circus, NoFit State's latest creation plays with the traditional codes of the genre, bends them, twists them and mixes them with new vocabularies, reinventing the lexicon.
Inhabited by quiet misfits and mischievous poetry, a world of magic, laughter and lightness like no other, Lexicon blurs the boundaries between traditional and contemporary circus in a seated experience in the round where everyone does everything.
Unexpected, full of surprises and joie de vivre
more info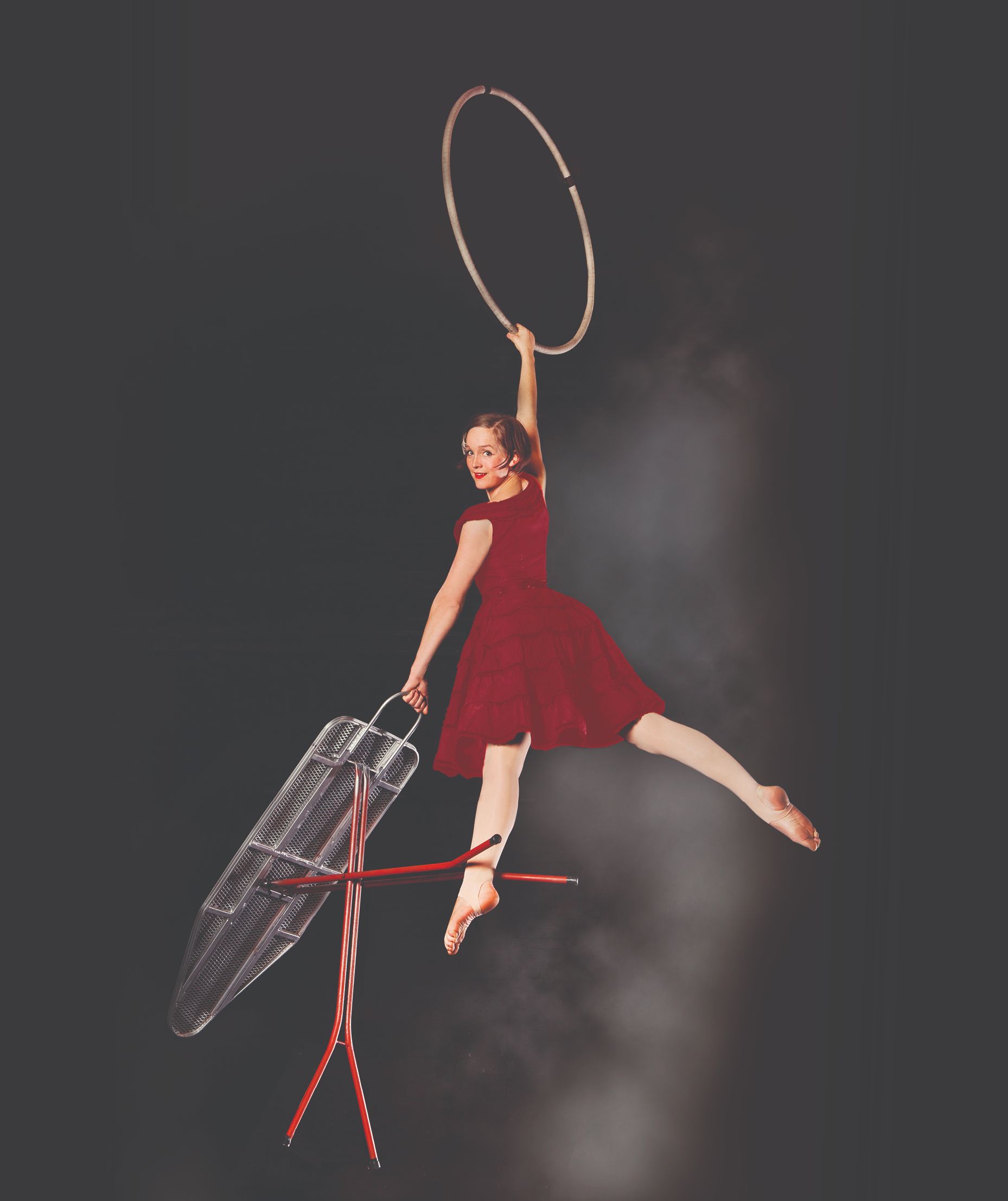 flown - pirates of the carabina
22h00 | 6 - 29 July
Irreverent, bold and breathtaking, Flown tells the tale of a motley crew of incredible acrobats, aerialists, musicians and stuntmen trying to get a show on the road.
But no-one seems prepared and mishaps, misfortune and misunderstandings get in the way. This is circus in which everything can go wrong, and most things do - calamity is just one step away. Flown is confidently choreographed chaos as the performers fly, fling, spin and swing across the set in perfect time. Packed with thrills, extraordinary feats, belly laughs and fantastic music, Flown is big, beautiful and wonderfully bonkers. A delight, surprise and inspiration for the whole family!
more info
In the year that the circus world celebrates 250 years of the invention of the "modern" circus by Philip Astley on the banks of the Thames in London, and at a time when the United Kingdom's relationship with the European Union is being re-defined, we are turning the spotlight onto circus made in England, Northern Ireland and Wales by presenting 5 companies.
Three big tops, a hundred artists and technicians from the other side of the Channel bring the best of circus made in the United Kingdom to Avignon. From the elegance of choreographic movement to bare aesthetics, from madcap humour to eccentric displays, The Circus Village will transport you into an alternative cultural dimension. It's an audacious statement of belonging within the international scene and a manifestation of a blossoming genre.
The Circus Village is the inspiration of NoFit State Circus who have been anchored in circus for more than 30 years and are now recognised as one of the pioneers of contemporary circus in the UK with their extensive touring programme of critically acclaimed performances and far-reaching initiatives of education and sector development, including Spotlight UK Circus.
During 2017, Spotlight UK Circus in partnership with Crying Out Loud, has presented performances and pitches by leading UK circus companies at Circa (Auch, France) and Subtopia (Stockholm, Sweden). In 2018, it is at the heart of the Circus Village in Avignon, presenting 4 UK companies alongside NoFit State's latest creation, Lexicon.
Support the development of a truly creative, diverse and resilient circus sector by donating today: